In the race of staying abreast with the fast-paced world, we often end up ignoring our health and forget to take out time from the hard-pressed routine, which is no less than a daunting task. Well, in the long run, this mere act of ignorance often turns out to be irreversible and in some cases fatal. One such disease is cancer, which has spread like wildfire over the past few decades.
Breast cancer is one of the most common types of cancer. If you ever stop and think about what is it that you can do to prevent this often fatal disease, well, we too pondered over it and spoke to experts to know more about this disease, and how it can be prevented by tweaking the diet. Though higher in women, both men and women have a risk of being diagnosed with breast cancer. The reasons for the growth and development of this cancer is known to be genetic, lifestyle factors, environmental and hormonal.
While a few factors like genetics cannot be controlled by us, things like lifestyle factors are something, we can consciously decide to help prevent the risk of breast cancer. Dietary changes are known to cause and prevent over 30-40% of all cancers. The following foods should be incorporated in your diet and a daily intake of these could prevent one from the dangerous disease.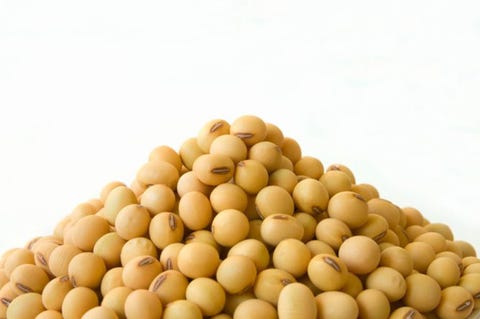 This plant-based protein is rich in all essential nutrients including antioxidants. Add soy products like tofu, tempeh, soy milk and soy yoghurt to stay away from the risk of breast cancer. Along with this, soy is also low on carbohydrates that controls body weight, which is also a common reason for developing breast cancer.
Consumption of fruits and vegetables is never deemed unfit or unhealthy. Specific cruciferous vegetables like cabbage, cauliflower, kale and broccoli, have proven to reduce the risk of breast cancer. Vegetables that have a high amount of beta carotene, like carrots, sweet potatoes and spinach are also beneficial in preventing cancer. Fruits are also loaded with a number of health benefits. Plums and berries should specifically be consumed in order to avoid the risk of cancer.
An increased amount of estrogen is also considered to be one of the causes of breast cancer. Fibre helps in reducing the amount of estrogen. Consuming apples, whole grains, wheat bran, nuts and oats provide one with sufficient amounts of fibre required to keep cancer at bay.
Fats, as commonly known, contribute to weight gain and obesity which is a leading cause of breast cancer. However, limited intake of fat is necessary for proper bodily functions. Omega 3, olive oil, seeds and nuts are providers of healthy fats. Include cold-water fish and flax seeds in your diet to get the daily dose of good fats.
Other than dietary changes, maintaining a healthy lifestyle is also a common and easy way to prevent the risk of any cancer or disease. Watch your weight, stay away from smoking and alcohol intake, engage in physical exercise and eat healthy to reduce the risk of breast cancer.
---