Fans couldn't have hoped for a better start to the 2020 F1 season. The season opener in Austria was an absolute cracker of a race. Firstly, for a change, it wasn't a Mercedes 1-2, which was refreshing to see. Plus it was good to see part-time gaming streamer, Lando Norris also getting his first podium.
Thanks to Mercedes' Twitter team we also discovered a gem of a stat.  Not to mention rookie, Nicholas Latifi almost finished in the points, despite not completing a single overtake.
Along with all that, we saw a total of 9 retirements! Three more than what the German Grand Prix witnessed in 2019. This led to the safety car being deployed a number of times, which further helped to spice up the race, and made sure that the Mercedes cars didn't get too far away from the others.
What's more, the F1 action at Spielberg isn't done yet! This week's race will also be taking place on the same track, and now we'll try to predict the results of it.
Austrian Grand Prix 2.0 will snap F1 fans back to reality
Austrian Grand Prix part 1, was a race filled with intense emotions and crazy drama. However, this week's race will graciously present a kick on the backside, to fans who are already imagining someone other than Hamilton winning the 2020 Drivers' championship crown.
When trying to predict the unpredictable, one must always remember Thanos' wise words "Perfectly balanced, as all things should be.'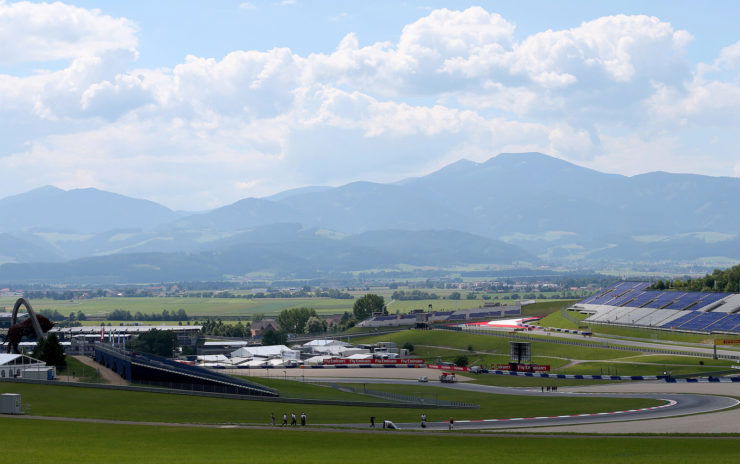 Keeping that theory in mind, this week's race will be a reversion back to the usual state of order.
Lewis Hamilton will win the second Austrian Grand Prix (Styrian Grand Prix, as it's officially called). In doing so, he will have won his first podium finish at Spielberg in 4 years! He will be followed by none other than Valtteri Bottas, who will complete the all too familiar Mercedes 1-2.
Crossing the finish line in P3 will be Red Bull's Max Verstappen, who had to retire from the first race due to his engine acting up. His teammate, Alex Albon will take P4.
Ferrari will find themselves in the heat of the midfield battle, along with McLaren, Racing Point, and Renault. But Sergio Perez will emerge ahead of the others to bag P5. Furthermore, Daniil Kvyat will torpedo Kimi Raikkonen out of the race.
Finally, to top off a perfectly normal race, both Williams cars will finish dead last. Perhaps the only surprise will be George Russell finishing ahead of both the Haas cars(considering that they do not retire).
---